The World Boss is a great feature that helps players advance quickly. By defeating the World Boss players can earn massive amounts of Wisdom and Silver.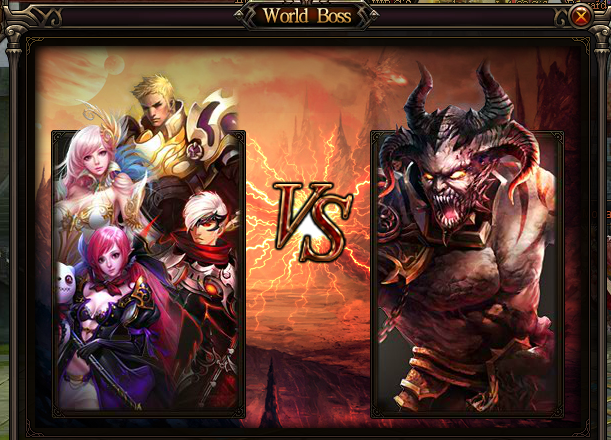 Requirement
World Boss unlocks at Level 29.
Details
(1) The World Boss can be slain between 9 PM and 10 PM (server time) each day.
(2) During this time players may click on the World Boss button in the Events menu to enter the World Boss fight.
(3) After entering the fight, the great red dragon "Iron Wing" will appear. Iron Wing's health will decrease each time a player deals damage to him.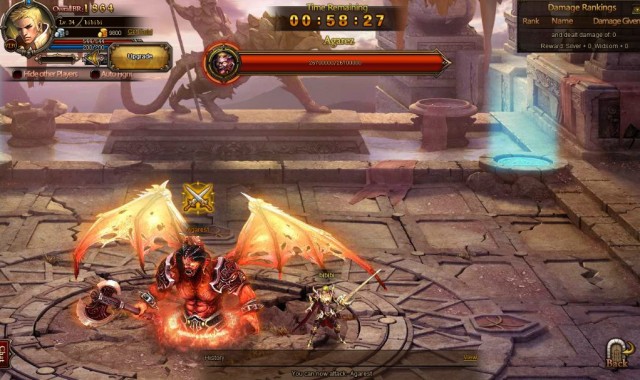 Rewards
(1) Players will receive rewards of Wisdom and Silver in proportion to the amount of damage they dealt.
(2) The World Boss also has a Damage Rankings board. This ranking board displays the amount of damage different players have dealt to Iron Wing. Only the Top 10 players who have dealt the most damage will be shown. After the battle with Iron Wing is over, the ranked players will receive bonus rewards of Prestige, Silver, and other resources.
(3) The player who deals the last strike to the World Boss will receive the last kill reward.
Battle Reports
After the battle with Iron Wing has begun a battle report will be generated. This will show each player's battle report, cool down times, etc.
Official Site:
http://knight.r2games.com
Official Forum:
http://forum.r2games.com/forumdisplay.php?512-Knight-s-Fable
Facebook Page:
https://www.facebook.com/knightsfabler2