​Feast and Wine, Joy and Rewards! Enjoy the BrewFest! Win new red beast Rosefinch and orange beast Yeti from Brewfest! You can get shards of two beasts from Drinking Reward, Point Shop, Ranking Reward and Brewfest Benefits! Now try what you can to get them!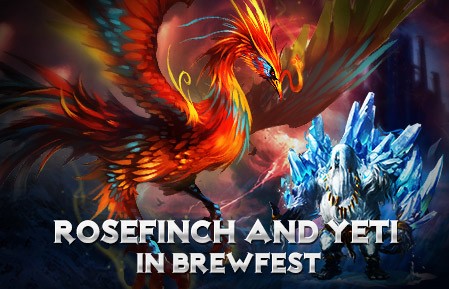 Duration:
June 8th - June 12th
Note:
You can get rewards till 23:59 in June 13th, while brewing or drinking is not available.
Condition:
For players of Lvl. 20 and above.
Click here to check the rules and rewards!