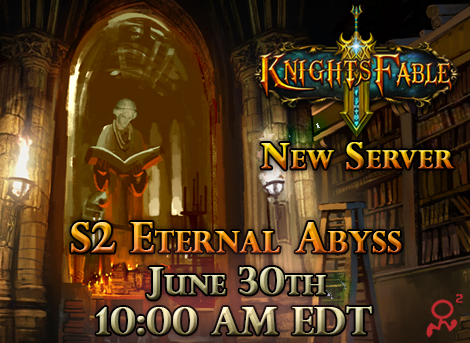 ​Get ready, East Coast players -- [S2] Eternal Abyss opens June 30th at 10:00 AM EDT!
Explore a world full of mystery and adventure. Summon legendary heroes to fight by your side. Build your own castle, and rule over a realm of your very own! Play Now!
Be sure to check out our awesome New Server Events here.
Official Site: http://knight.r2games.com
Official Forum: http://forum.r2games.com/forumdisplay.php?512-Knight-s-Fable
Facebook Page: https://www.facebook.com/knightsfabler2
DISCUSS THIS ON THE FORUM