​
Easter Day is coming! In celebration of this special day, we present you with a brand new event: Easter Slot, where you can experience extreme excitement and joy. Let's see what's this new event is about.
Rules:
1. Easter Slot is a special event created for the Easter Day, where you can spin different items and win points according to the combos. You can also collect Easter Eggs from this event to exchange for fancy Easter Vestment.
2. You can bet before every spin, and need to cost corresponding Slot Coins. In other words: the amount of coins you need to pay is equal to the bet you made. Higher bets give higher chances to get Easter Eggs.
3. Special rewards will be given when you have 3 Easter Eggs in your combination. Different bets give different amounts of rewards. For example, if you have 3 Easter Eggs with a 5 Bet, you will get 5 Easter Eggs.
4. One free chance is given every day. You can also collect more coins from shop and events.
5. Points will be given according to listed combos. After reaching required points, you can claim rewards from Point Rewards and Point Rank.
6. Easter Eggs can be used to exchange for rewards from Easter Shop and events.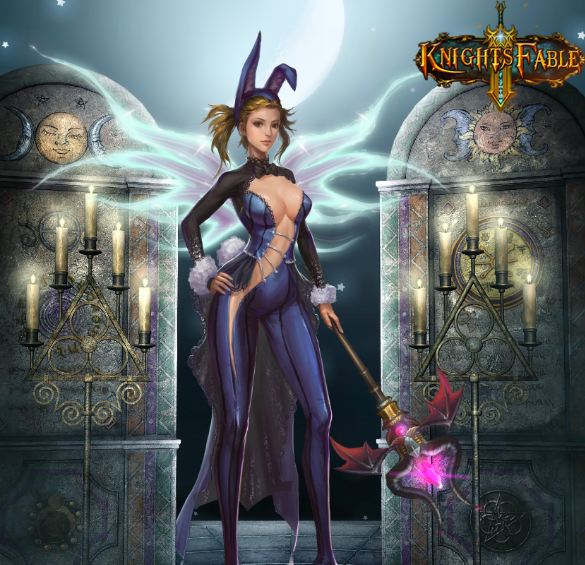 Great event must have great rewards! In this new event, we will give out fancy Easter Clothing and Easter Weapon.
Easter Clothing
can be collected by exchange 90 Easter Eggs, and
Easter Weapon
will appear in rank rewards. 30 Easter Eggs will be sent out for free! You only need 60 Easter Eggs to get the clothing! Trust your luck and give it a try! In addition,
Easter Wings
and cute
Easter Mount
will come out later in following events! Be prepared to embrace continuous surprise!
Click here to know more details about this event!