​
The most romantic festival is about to come! The Valentine's Day! What's new in this special day? Chocolate? Roses? And pinky heart? More than these! See what you can do during this Valentine.
Duration:
Feb 13 to Feb 19
You can claim your rewards till 23:59:59 on Feb 20th.
Rose delivery
Description:
1. Both sender and receiver can get Charm points through Rose delivery. Sender get double charm points of the receiver.
2. You cannot send flowers to yourself.
3. Buy roses automatically: If your roses is insufficient when you choose to send someone 9 rose or 99 roses or 999 roses, the system will make up the inadequate roses and deduct gold (1 gold for each rose). But we suggest you buy all flowers first, because the more you buy at a time, the less gold you pay.
4. An anonymous delivery means a delivery without leaving your name .
5. When you send 99 roses or 999 roses, it will rain roses in the sky. Every one will witness this romance and love.
6. You can claim rewards in daily send rank, receive rank and charm rank.
7. If you stay in the rank at the end of the event, you will have a chance to get a fabulous valentine title for good.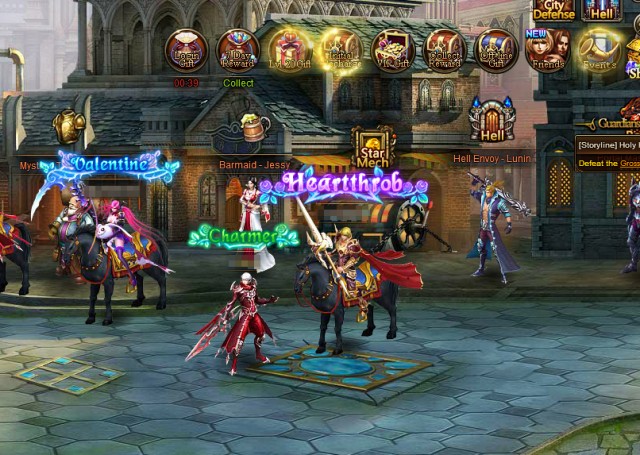 Click here to know more details!