​
Knights Fable is going to update our game with improvements in Cross-server Arena, Group Dungeon and Alternate Hero according to your suggestion. Simply refresh the browser page after the update is complete! Wish you like this new feature!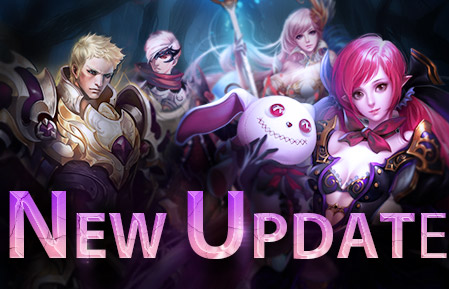 Cross-server Arena
Add daily limit to Hero Stamper exchange in CSA shop. You will be able to exchange hero shards only for 15 times everyday. (Noted that your current stampers will not be emptied.)


G-Dungeon
1.Boss HP refreshing bug fixed.
2.Wrong teaming interface pop-up bug fixed.


Alternate Hero
1. Total BR display bug was fixed.
2. Hero title display bug was fixed.

Official Site:
http://knight.r2games.com
Official Forum:
http://forum.r2games.com/forumdisplay.php?513-Knight-s-Fable

Facebook:
https://www.facebook.com/knightsfabler2
Twitter:
https://twitter.com/r2knightsfable