​
New play mode Group Dungeon will start on Jan.23rd! The Group Dungeon is a new kind of cross-server team play mode in Knights Fable. Simply refresh the browser page after the update is complete! Wish you like this new feature!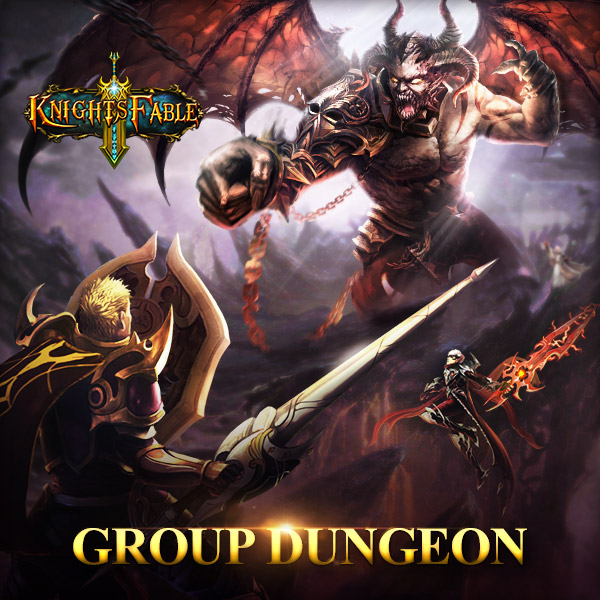 ★Rules for G-dungeon:
1. 2~3 persons in each team.
2. You can create teams to fight in Dungeon together either with your friends in your own server or players from other servers.
3. Team forming information is shown to players from all servers.
4. The less time you spend on clearing the dungeon, the better assessment you get, and the better rewards you win.
5. You can get additional buff (including HP, ATK and DEF increase) by refreshing Inspiration with gold or silver.
6. "Invite friend" and "Quickly Join" are only for single server.
7. Team creator have the right to kick off team members, ask people in and set conditions for incomers. Team members have the right to quit and not to prepare.
DISCUSS THIS ON THE FORUM
R2Games Knight's Fable Ops Team
Official Site:
http://knight.r2games.com
Official Forum:
http://forum.r2games.com/forumdisplay.php?512-Knight-s-Fable

Facebook:
https://www.facebook.com/knightsfabler2
Twitter:
https://twitter.com/r2knightsfable