​Your long dreamed Gear Evolution is here in Knights Fable! Find this new function in Mystical Trader - Jayce. You can enhance your legendary gears to a higher level so as to make yourself much more stronger! The update will come on June 12th and will not affect your in-game progress! Simply refresh the browser page after the update is complete!
★ Gear Evolution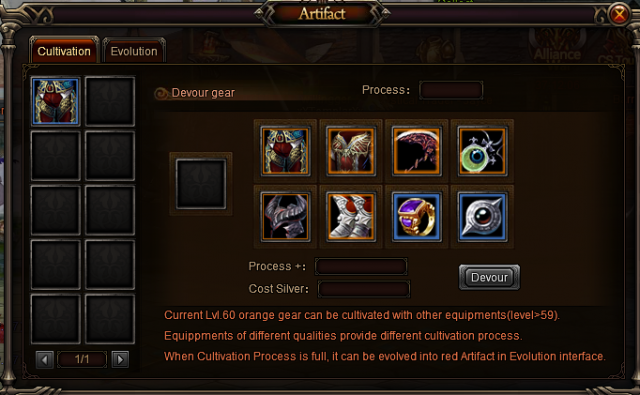 1. When Cultivation Process is full, orange gear can be evolved.
2. Gear Evolution consumes Artifact Crystal, which can be exchanged for from Magic Crystal Shop in Hell Portal,and can also be bought from Mystical Shop.
3. Evolution can promote the gear quality into Red and greatly enhance its base stats.
4. After Evolution, one more stat and one more gem slot will be added.

Evolution will keep all stats and gems of old gears.★ New Beasts
Rosefinch and Yeti in Beast function.
★ Red Minion
Red Minions added in Hell Portal.
R2Games Knight's Fable Ops Team


Official Site:
http://knight.r2games.com
Official Forum:
http://forum.r2games.com/forumdisplay.php?513-Knight-s-Fable
Facebook:
https://www.facebook.com/knightsfabler2
Twitter:
https://twitter.com/r2knightsfable