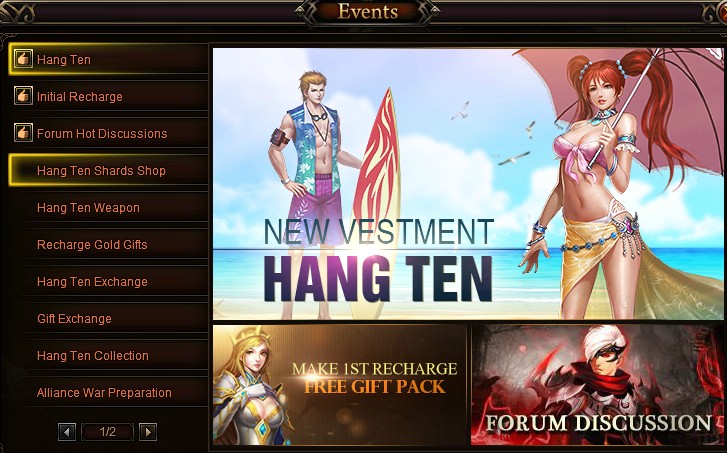 ​We bring new series of hot events to Knight's Fable with handsome rewards, including the gorgeous Hang Ten. Check the hot events in Events panel, and meet certain requirements to obtain this cool fashion.
Hang Ten
Duration: 8.20 - 8.22
Servers: S1 - S4
BR: 2500
Description: You can receive relevant rewards by meeting conditions. The first condition can be repeated for many times, 2nd to 6th conditions can be finished once a day, and the 7th to 9th can be finished only once!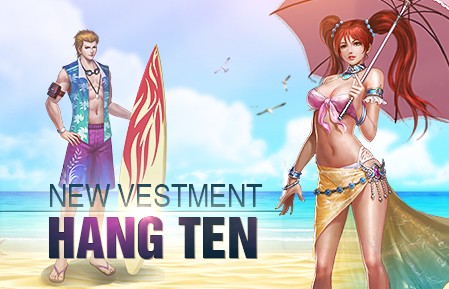 Click here to know more event details.
R2Games Knight's Fable Ops Team
Official Site:
http://knight.r2games.com
Official Forum:
http://forum.r2games.com/forumdisplay.php?512-Knight-s-Fable

Facebook:
https://www.facebook.com/knightsfabler2
Twitter:
https://twitter.com/r2knightsfable